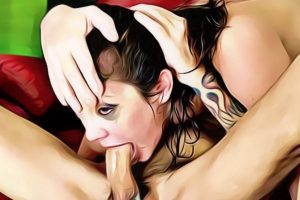 As soon as that big hard cock is lodged balls deep in her throat she realizes this is no game. Grabbing a handful of her hair the dude smashes her face with aggression.
Choking, gagging and finally lots of foul yellow goop is deposited all over the floor and into the whore slop bowl.
Things go from bad to worse for this lanky whore. Slapped across the face she is put through some seriously degrading positions.