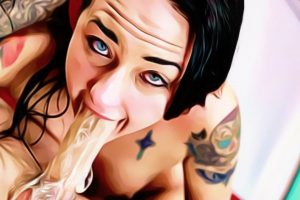 19 year old squaw Alli Black is back for more punishment!
After explaining her Native American heritage with drums drumming in the background she sits on the floor Indian style.
All of a sudden a big white cock is pushed down the back of her soft wet throat.
She gags, she chokes and she drools all over the place.