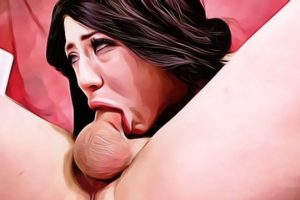 Big tits airhead willing to do anything for fame and plastic surgery!
Lots of smiling, lots of nervous laughing this newcomer wants to make a big impression in the world of porn. Does she have what it takes to swallow your cock down to the hilt though?
This is the kind of girl that will let you do anything to her. Right from the off she has a dick shoved deep inside her gullet. Right to the back of the throat she gets face fucked furiously.
This is what it takes to pay for a new tit job and butt implants! The action only gets more intense. She can hardly breathe as she gets pounded out from all angles.