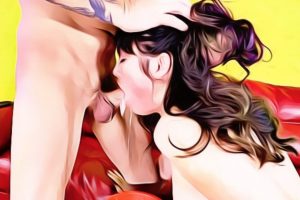 mateur brunette slut wants to be a porn star!
This is her first time on camera and she is jumping in at the deep end.
Things start off all smiles and jokes but as soon as Bootleg notches his cock in the back of her gullet she realizes this is no walk in the park.
She can do nothing but hold on for dear life as she is expertly skull fucked into submission. Every inch penetrates her head and that's when things start to get messy.