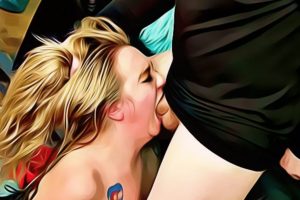 Chubby whore gets her throat & anus sodomized.
Nervous smiles soon turn into a gaped mouth and throat. Stripped naked and down on her knees she is subjected to intense throat fucking.
She certainly has that gag reflex under control as the cock smashes her gullet; the balls bouncing off her chin. Multiple slaps are applied to her face; she really is used and abused like a worthless sex toy.
After her face has taken dozens of slaps, puke has poured out of her stomach attention turns to her anus.
Smashed and slammed in the ass, it's an intense barrage of sodomy. What a total whore she is. If it is degrading she'll let you do it to her!
Finally with eyes wide open this chubby slut takes two loads to the face. What a disgrace she is!