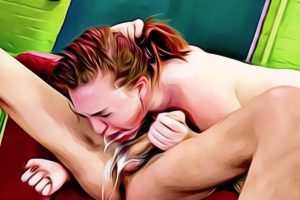 This amateur redhead is self-confessed slut.
She says "If you are slut then why not get paid for it?"
The bowl is put under her chin as the dude rips into her face with pure aggression. Her tonsils are smashed and throat ripped up.
He grabs those ginger locks and goes hard it. She has no idea what she has let herself into as she goes from one cock to the other.
She is trained in the brutal art of skull fucking. Slop and saliva comes pouring out of her gullet. Slaps come quick and fast as they work this ginger whore hard.